Human Rights & Environment Program
---
For more information about CIEL's Human Rights & Environment Program, contact Marcos Orellana.
---
Rio+20 101: Just the facts
Spring 2012
In the lead-up to the UN Conference on Sustainable Development (Rio+20) in June 2012, CIEL is working to advance a rights-based approach to sustainable development in the process.

What is Rio+20 and how did we get here?

The Rio+20 Conference will build on the previous efforts of countries to address sustainable development in summits held in Stockholm (1972), Rio de Janeiro (1992), and Johannesburg (2002). The objective of the Rio+20 Conference is to secure renewed political commitment for sustainable development, assess the progress to date and the remaining gaps in the implementation of the outcomes of the major summits on sustainable development, and address new and emerging challenges. Rio+20 focuses on two main themes: (a) green economy in the context of sustainable development and poverty eradication, and (b) the institutional framework for sustainable development.

What are we hoping to achieve in Rio+20?

As part of a broad civil society movement, we are calling on the international community to reaffirm its commitment to international human rights to ensure that sustainable development activities protect rather than threaten the rights of peoples and communities around the world. In addition, countries must:
Reinforce the right to a healthy environment
Operationalize the rights enshrined in the Rio Declaration's Principle 10 (access to information, public participation, and access to justice)
Promote transparency and accountability through institutional safeguards, processes and mechanisms.
Use human rights norms and standards when creating sustainable development goals.


For more information on CIEL's efforts, please see:

Learn More!
To receive CIEL's monthy newletter, click here.
---
Latest Human Rights & Environment Program News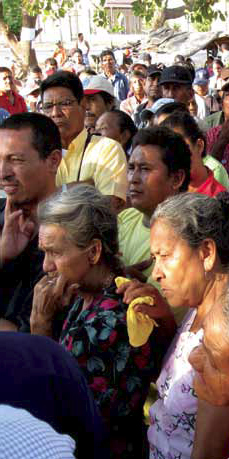 CIEL (UNITED STATES) | 1350 CONNECTICUT AVENUE, NW SUITE #1100 | WASHINGTON, DC 20036| PHONE: (202) 785-8700 FAX: (202) 785-8701 | E-MAIL: INFO@CIEL.ORG
CIEL (SWITZERLAND) | 15 RUE DES SAVOISES, 1205 GENEVA, SWITZERLAND | PHONE:41-22-789-0500 FAX: 41-22-789-0739 | E-MAIL: GENEVA@CIEL.ORG