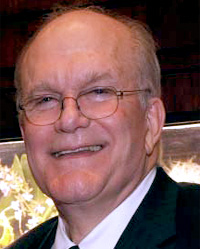 "For many people on the planet, unlike the vast majority of Americans, there is an intimate linkage between the environment on which indigenous populations depend and their survival.

For them, their lifestyle, their customs, whether religious or subsistence agriculture, those things are really quite linked. CIEL recognized this, made the connection, and took it forward—integrating human rights law with environmental law. This is one of the great achievements of the organization."

- Fred Anderson, Former Chair, CIEL Board of Trustees, Partner, McKenna Long & Aldridge, Washington, D.C.