CIEL Research & Publications
Other CIEL Research & Publications
Discussion Draft: Addressing Nanomaterials as an Issue of Global Concern (May 2009) (Azoulay)


Border Wall: Broadest Waiver of Law in Americna History (2009) (Bear)


Implementing the Principles of the Public Participation Convention in International Organizations: Background Document for NGO Session, 3-6pm; June 24, 1998 (FoE Europe, Belgium/CIEL, 1998) (Saladin & Van Dyke) [PP98-1]


Trade and the Environment: Law, Economics and Policy (Island Press, 1993) (Zaelke, Orbouch & Housman) Book Awarded Prestigious International Book Prize in Buenos Aires, July, 1997 [Available from Island Press]


Environmental Decision-Making: Discussion, Preparation and Adoption--Summary and Materials of the Conference (Russian version September 1997; English version 1999) (Ivanov, ed., Russian version; Dannenmeir, Pikul & Saladin, eds., English version) [Russian version: EU97-1; English version: EU97-2]


Introduction to Method 9: An Experiment in Establishing a New Environmental Standard (Russian version: October 1997; English version: November, 1997) (Shestakov, ed., Russian version; Saladin, ed., English translation) [Russian version: EU97-3; English Version: EU97-4]


Water Protection Zones in the Istra Region (Russian version: October 1997; English version: November, 1997) (Galinovskaya, Proskurova, Samonchik & Svetlitskaya) (Russian version September 1997; English version November 1997) (Pikul & Saladin, eds., English translation) [Russian version: EU97-5; English version: EU97-6]


Using Law to Protect the Environment: Case Studies from Around the World (CIEL, 1996) (Saladin, Porter & Hunter) [EP96-1]


The Ethical Obligations of a Lawyer in a Political Campaign (1995) (Housman) [EO95-1]


A Comparison of Six Environmental Impact Assessment Regimes: The United States, Romania, Bulgaria, The Czech Republic, Slovakia, The European Community, The World Bank, The European Bank for Reconstruction and Development (1995) (Goldberg) [EU95-1]


The European Bank for Reconstruction and Development: An Environmental Progress Report (1995) (Goldberg et al.) [EU95-2]


Open Borders, Broken Promises, Privatization and Foreign Investment: Protecting the Environment Through Contractual Clauses (Greenpeace, 1993) (Hunter and Downes) [EU93-1]


Concepts and Principles of International Environmental Law: An Introduction (United Nations Environmental Programme, 1993) (Hunter, Sommer & Vaughan) [EL93-1]


An Earth Parliament for Indigenous People: Investigating Alternative World Governance, 4 Col. Journal of International Environmental Law & Policy 197 (1993) (Wold) [IP93-1]


Sustainable Living: Seeking Instructions for the Future: Indigenous People's Traditions and Environmental Protection, 3 Touro Journal of Transnational Law 141 (1992) (Housman) [IP92-1]


The Muted Voice: Women and Sustainable Development, 4 International Environmental Law Review 257 (1992) (Housman) [IP92-2]


Toward Global Citizenship in International Environmental Law, 28 Willamette Law Review 3 (1992) (Hunter) [IP92-3]


Environmental Reforms in Post-Communist Central Europe: From High Hopes to Hard Reality, 13 Michigan Journal of International Law 921 (1992) (Hunter & Bowman) [EU92-1]
Learn More!
To receive CIEL's monthy newletter, click here.
---
How To Order A Research Paper Or Publication

To order a research paper or publication, e-mail info@ciel.org
Or mail or fax your request to CIEL at:
1350 Connecticut Ave. NW
Suite 1100
Washington DC 20036
Fax CIEL at (202) 785-8701
---

Download free electronic copies of the file (where applicable) in PDF format viewable with Adobe Reader.

---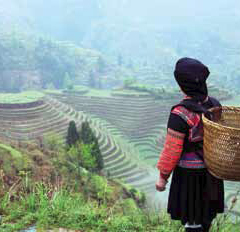 CIEL (UNITED STATES) | 1350 CONNECTICUT AVENUE, NW SUITE #1100 | WASHINGTON, DC 20036| PHONE: (202) 785-8700 FAX: (202) 785-8701 | E-MAIL: INFO@CIEL.ORG
CIEL (SWITZERLAND) | 15 RUE DES SAVOISES, 1205 GENEVA, SWITZERLAND | PHONE:41-22-789-0500 FAX: 41-22-789-0739 | E-MAIL: GENEVA@CIEL.ORG