Baskut Tuncak, Staff Attorney
Chemicals Program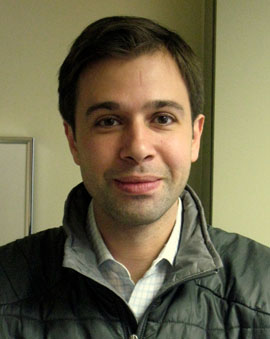 Baskut Tuncak isa member of the Chemicals Program at the Center for International Environmental Law (CIEL). Baskut is engaged in the development of treaties at the global level, the development of REACH in Europe, and TSCA reform efforts in the United States. He represents CIEL at global negotiations on the management of toxic chemicals, and brings over eight years of research experience in various chemical industries. Baskut leads CIEL's efforts to accelerate and steer chemical innovation towards safer chemicals.

Before joining CIEL's Washington D.C. office, Baskut worked out of CIEL's Geneva office, focusing on intellectual property (IP) and sustainable development, representing CIEL international negotiations at the World Intellectual Property Organization (WIPO). He has spoken frequently on technology transfer, human rights and climate change at conferences organized by WIPO, the UN Office of the High Commissioner for Human Rights (OHCHR), and others. Baskut is participating in a multi-stakeholder dialog on climate change and intellectual property, and serves on the International Advisory Committee of Public Interest Intellectual Property Advisors.

As a research chemist, Baskut specialized in developing chemical processes for DNA synthesis for applications in biopharmaceuticals and synthetic biology. He holds a bachelor's degree in Chemistry-Biochemistry from Colby College with honors, studied Chinese law at Hong Kong University, and has a law degree from the Seattle University School of Law (cum laude). Baskut speaks English (mother tongue), Turkish and French.
Mr. Tuncak can be reached at btuncak@ciel.org.
*DC Bar application pending.
CIEL (UNITED STATES) | 1350 CONNECTICUT AVENUE, NW SUITE #1100 | WASHINGTON, DC 20036| PHONE: (202) 785-8700 FAX: (202) 785-8701 | E-MAIL: INFO@CIEL.ORG
CIEL (SWITZERLAND) | 15 RUE DES SAVOISES, 1205 GENEVA, SWITZERLAND | PHONE:41-22-789-0500 FAX: 41-22-789-0739 | E-MAIL: GENEVA@CIEL.ORG