Trade and Sustainable Development
---
For more information about CIEL's Trade & Sustainable Development Program, contact Baskut Tuncak.
---
CIEL to speak at the World Conservation Forum
September 15, 2008
On October 8, 2008, CIEL will participate in an international seminar on "Conservation with Justice: A Rights-Based Approach," held at the World Conservation Forum in Barcelona, Spain. The workshop will be held at 9.30-11.00am on October 8, 2008 in Room 115.
Co-organized by the IUCN Environmental Law Centre, this workshop will provide an opportunity to examine the theoretical and practical aspects of a rights-based approach in order to develop law and policy in the future. The event aims to inform all interested actors (governments, civil society and private sector) about the concept of conservation with justice through a rights-based approach.
Marcos Orellana of CIEL will discuss, The Application of the Rights-Based Approach to Climate Change Mitigation, looking in particular at the Clean Development Mechanism. Speakers include: Thomas Greiber of IUCN Environmental Law Centre; Dinah Shelton of the George Washington University; David Huberman of IUCN Economics and Environment; Bob Fisher of the University of Sydney; and Paulo de Tarso of the Federal University of Brasil, and Co-Chair of the IUCN CEL Specialist Group on Forest.

To view more information on the event, please see: flyer, presentation (in Powerpoint, also available in PDF format), and list of speakers.

For more information, please contact Marcos Orellana.

Learn More!
To receive CIEL's monthy newletter, click here.
---
Latest Trade & Sustainable Development Program News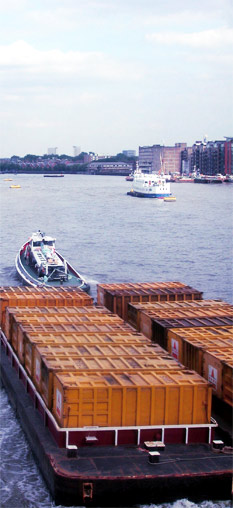 CIEL (UNITED STATES) | 1350 CONNECTICUT AVENUE, NW SUITE #1100 | WASHINGTON, DC 20036| PHONE: (202) 785-8700 FAX: (202) 785-8701 | E-MAIL: INFO@CIEL.ORG
CIEL (SWITZERLAND) | 15 RUE DES SAVOISES, 1205 GENEVA, SWITZERLAND | PHONE:41-22-789-0500 FAX: 41-22-789-0739 | E-MAIL: GENEVA@CIEL.ORG