Trade and Sustainable Development
---
For more information about CIEL's Trade & Sustainable Development Program, contact Baskut Tuncak.
---
About the Trade & Sustainable Development Program
CIEL's Trade & Sustainable Development (TSD) Program seeks to reform the international economic laws, policies, and institutions to promote equitable and sustainable trade and investment.
CIEL aims to promote greater accountability and stronger environmental policies in international trade and investment laws and institutions. Our objectives include:
Enhancing the capacity of civil society and developing countries to help develop international trade and investment policies that promote sustainable development;
Strengthening regimes and institutions in policy-making involving environment, trade, investment and intellectual property; and
Reforming national trade policy-making to ensure that environmental organizations, policy-makers and experts have a stronger voice in the development of trade policy.
The Trade & Sustainable Development Program works closely with our Climate Change, Human Rights & the Environment, and Chemicals programs. CIEL works at the international, national and local level, often partnering with NGOs, to combine our efforts in protecting the environment and improving human health.

Our core program areas include:
Learn More!
To receive CIEL's monthy newletter, click here.
---
Latest Trade & Sustainable Development Program News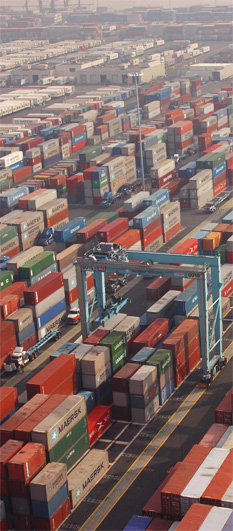 CIEL (UNITED STATES) | 1350 CONNECTICUT AVENUE, NW SUITE #1100 | WASHINGTON, DC 20036| PHONE: (202) 785-8700 FAX: (202) 785-8701 | E-MAIL: INFO@CIEL.ORG
CIEL (SWITZERLAND) | 15 RUE DES SAVOISES, 1205 GENEVA, SWITZERLAND | PHONE:41-22-789-0500 FAX: 41-22-789-0739 | E-MAIL: GENEVA@CIEL.ORG