Trade and Sustainable Development
---
For more information about CIEL's Trade & Sustainable Development Program, contact Baskut Tuncak.
---
Trade & Sustainable Development Program Current Activities
Our core program areas include:
Trade in Goods
The aim of international trade rules and institutions is to discipline governments to ensure that national laws do not unduly inhibit international commerce. In their enthusiasm to promote commerce, however, trade negotiators have established a trading system that unduly inhibits the ability of governments to protect health, safety, and the environment at both the national and international levels. This trading system must be reformed to promote sustainable development.
Learn more about CIEL's role as an advocate for transparency in the ongoing negotations on the Transatlantic Trade and Investment Partnership (TTIP) – a free trade agreement between the US and EU.
Investment
Over the past ten years there has been an explosion of trade agreements, bilateral investment treaties (BITs), and host government agreements (HGAs) designed to afford protection to foreign investors and their investments. As currently designed, BITs and other investment agreements are frustrating the transition towards sustainable development. In many cases, investors have aggressively used investment rules in secret investment arbitrations to gain compensation at the expense of local environmental, safety, and human rights laws.
International investor-state (or investment) arbitrations have been increasing exponentially over the last decade. Investment arbitrations involve critical public policy issues, for example:
Access to drinking water (e.g. in Tanzania);
Environmental protection (e.g. with fisheries in Chile and waste disposal in Mexico); and
Public health (e.g. toxic chemicals in Canada).
Despite the fact that these disputes involve critical public policy issues civil society and the media are usually shut out from the process. CIEL actively works with its partners to increase transparency and public participation in investor-State disputes, with notable achievements like the submission of amici curiae briefs and the first webcast of an investment dispute.
Intellectual Property
CIEL's long-standing project on Intellectual Property (IP) and Sustainable Development works to enhance the participation and influence of developing countries and civil society in regional, bilateral, and multilateral institutions addressing intellectual property. The goals of the project are to:
Protect the environment and human health through balanced IP laws which are consistent with their underlying policies;
Promote principles of sustainable development in all IP institutions and processes;
Ensure equity among developed and developing countries; and
Safeguard the public domain.
Learn More About CIEL's Intellectual Property & Sustainable Development Project
Learn More!
To receive CIEL's monthy newletter, click here.
---
Latest Trade & Sustainable Development Program News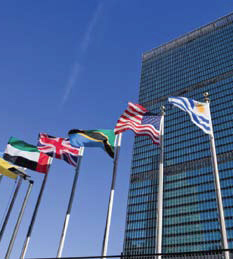 CIEL (UNITED STATES) | 1350 CONNECTICUT AVENUE, NW SUITE #1100 | WASHINGTON, DC 20036| PHONE: (202) 785-8700 FAX: (202) 785-8701 | E-MAIL: INFO@CIEL.ORG
CIEL (SWITZERLAND) | 15 RUE DES SAVOISES, 1205 GENEVA, SWITZERLAND | PHONE:41-22-789-0500 FAX: 41-22-789-0739 | E-MAIL: GENEVA@CIEL.ORG