Trade and Sustainable Development
---
For more information about CIEL's Trade & Sustainable Development Program, contact Baskut Tuncak.
---
CIEL welcomes the decision by the Appellate Body of the World Trade Organization to open to the public the hearing on appeal in the latest stage of the Hormones cases.
This is the first time that an Appellate Body hearing will be open to the public, and this is an important step forward toward the type of transparency that should occur at the WTO. The Appellate Body's oral hearing on these disputes will be held on July 28 and 29, 2008 at the WTO in Geneva, Switzerland. The public will be able to observe the hearing through a closed-circuit broadcast into a public observation room.
CIEL has consistently advocated for transparency and accountability as essential elements of international dispute settlement. CIEL has also proposed to open WTO hearings via webcast, in order to eliminate the administrative and security difficulties associated to a separate public observation room, as well as to allow the press and the public outside Geneva to witness the hearings.


Additional Resources:
For more information, please contact:
Learn More!
To receive CIEL's monthy newletter, click here.
---
Latest Trade & Sustainable Development Program News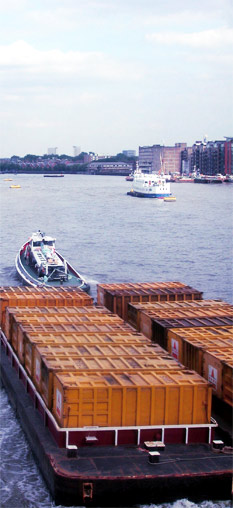 CIEL (UNITED STATES) | 1350 CONNECTICUT AVENUE, NW SUITE #1100 | WASHINGTON, DC 20036| PHONE: (202) 785-8700 FAX: (202) 785-8701 | E-MAIL: INFO@CIEL.ORG
CIEL (SWITZERLAND) | 15 RUE DES SAVOISES, 1205 GENEVA, SWITZERLAND | PHONE:41-22-789-0500 FAX: 41-22-789-0739 | E-MAIL: GENEVA@CIEL.ORG