Melissa Hippler, Director of Development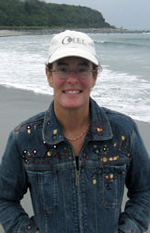 Melissa Hippler joined CIEL as Director of Development in November, 2000. Ms. Hippler has worked for nearly 20 years in development, raising money for environmental and other progressive public interest groups. She has developed, implemented, and managed all aspects of fund raising programs for groups like Ozone Action, PEER—Public Employees for Environmental Responsibility, the Environmental Support Center, National Audubon Society, and the Seventh Generation Fund.
Ms. Hippler has also coordinated the annual nation-wide conference of state councils for the Environmental Support Center and was a co-founder of Earth Share, the national environmental federation.
Ms. Hippler can be reached at mhippler@ciel.org.
CIEL (UNITED STATES) | 1350 CONNECTICUT AVENUE, NW SUITE #1100 | WASHINGTON, DC 20036| PHONE: (202) 785-8700 FAX: (202) 785-8701 | E-MAIL: INFO@CIEL.ORG
CIEL (SWITZERLAND) | 15 RUE DES SAVOISES, 1205 GENEVA, SWITZERLAND | PHONE:41-22-789-0500 FAX: 41-22-789-0739 | E-MAIL: GENEVA@CIEL.ORG